We leverage our track record of having shipped contact lenses to 200 firms and 4,500 shops to develop a range of healthcare and beauty products mainly for our in-house brand.
We offer total support through visual merchandising (VMD) to allow our retail partners to convey to consumers the value that each product has to offer.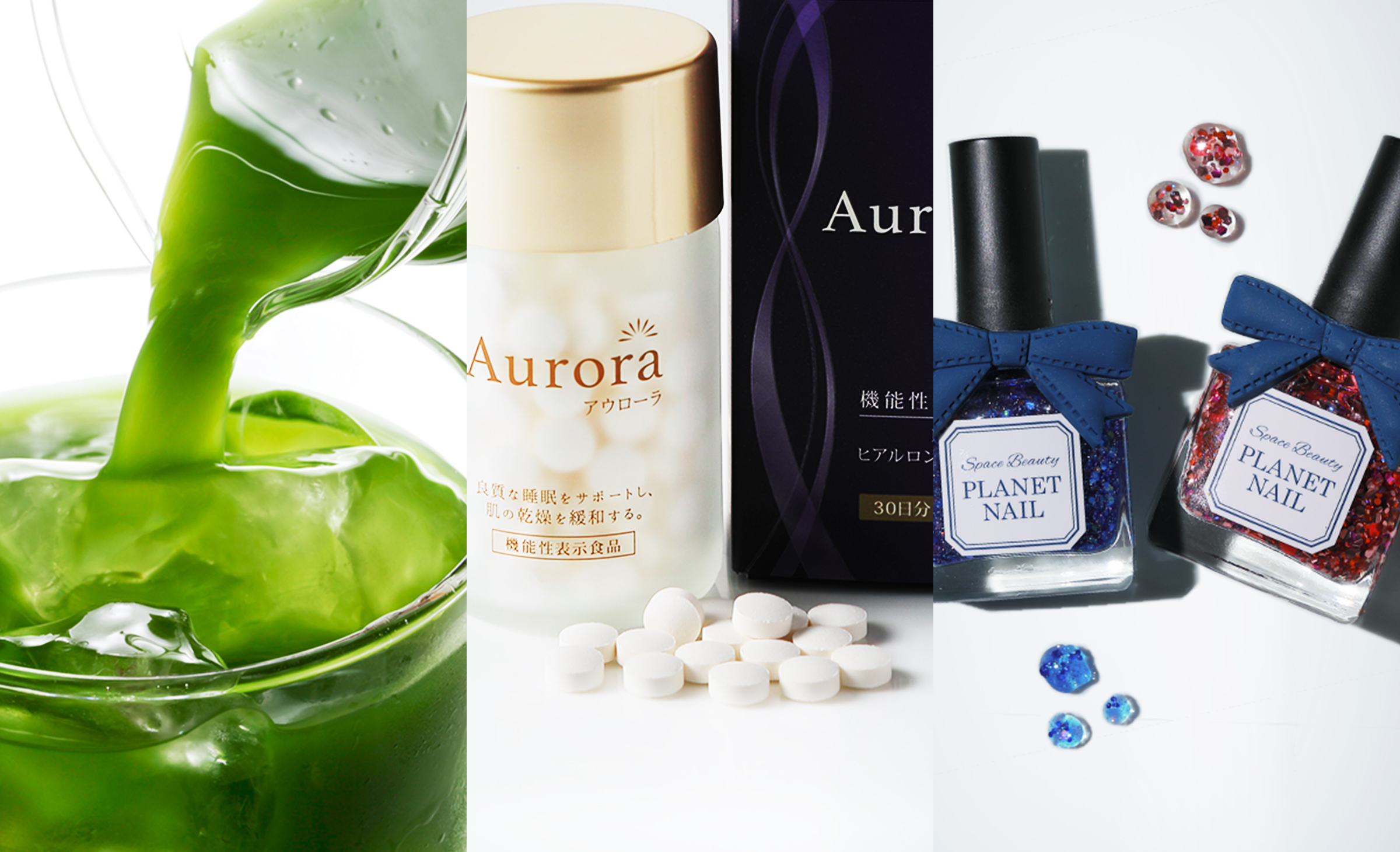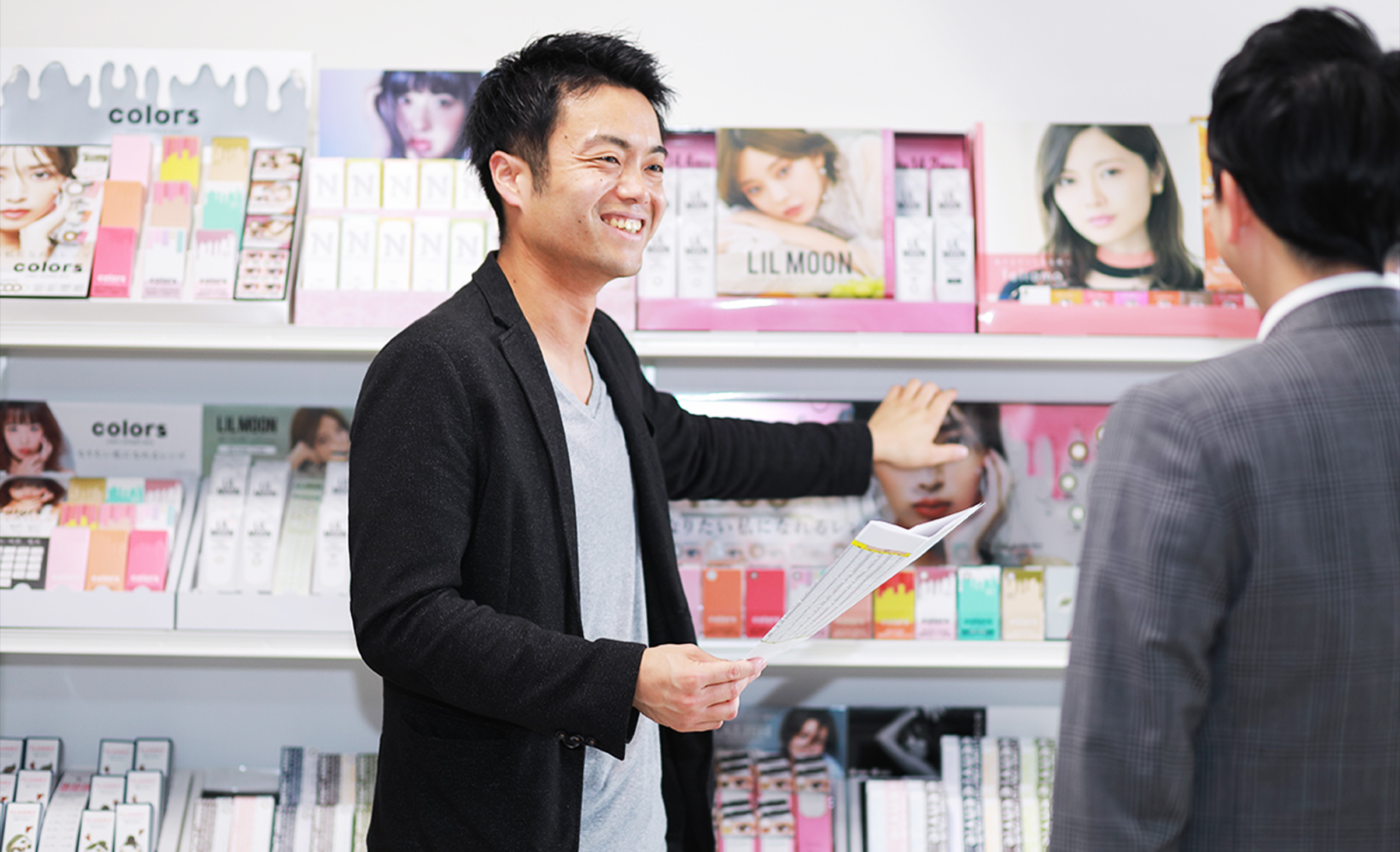 Health & Beauty Care Sales
We are a strategic partner for retailers and the sales department plays a key role in our operations.
We leverage insights that we gain from working with retailers' headquarters and in-shop activities
to find the exact issues, desires, and opportunities that retailers face, and partner with other departments to craft optimized solutions.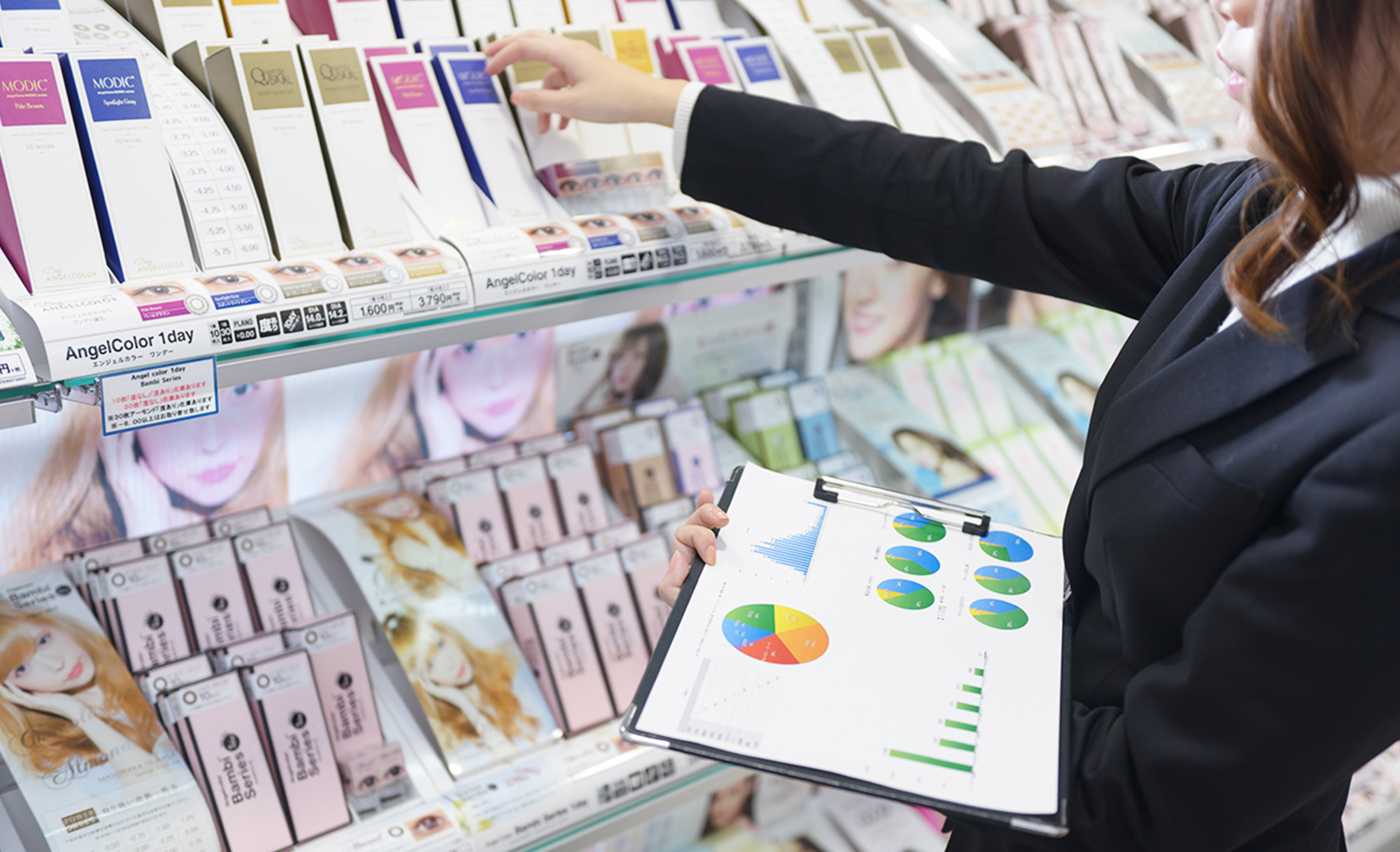 Health & Beauty Care VMD
Combining VMD with promotions, we create showfloors that convey the fun of selecting and buying products.
The key is ensuring that customers stop, take an interest in picking products, and ultimately convert into a sale.
VMD revolves around taking the customer's perspective to thinking about how to design shops such that customers are interested to shop, enjoy the experience, and want to come again.
We provide an integrated approach to a range of products targeting specific needs, analysis of real-world data, insight into seasonal needs, promotions plans, and a suite of promotional tools. This allows clients to create showfloors that truly inspire customers.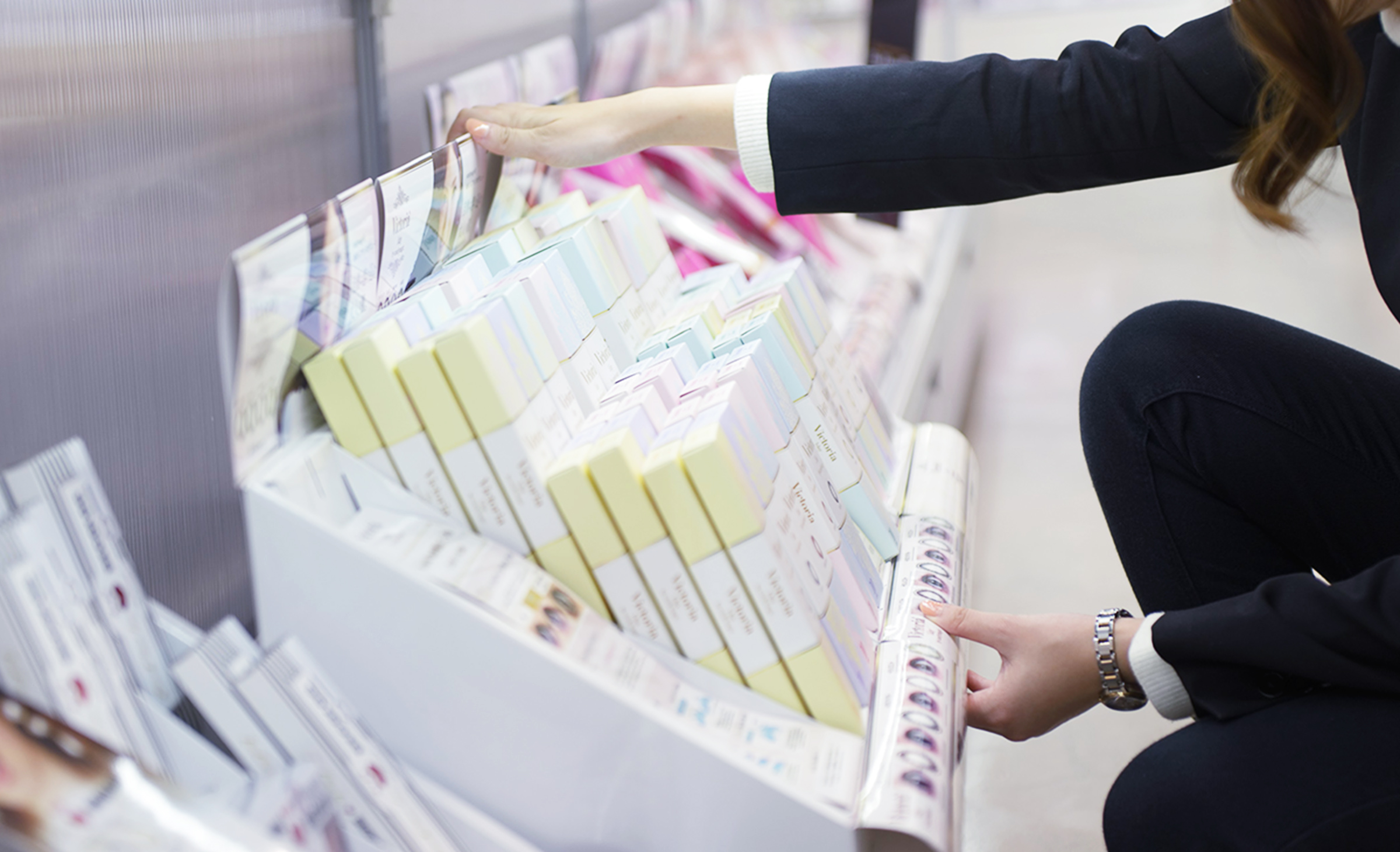 Health & Beauty Care SA
Our field staff support clients nationwide in maintaining their showfloors and promoting their brands.
We go beyond maintenance, sharing real-world needs and insights from retailers throughout the company to create even better retail experiences.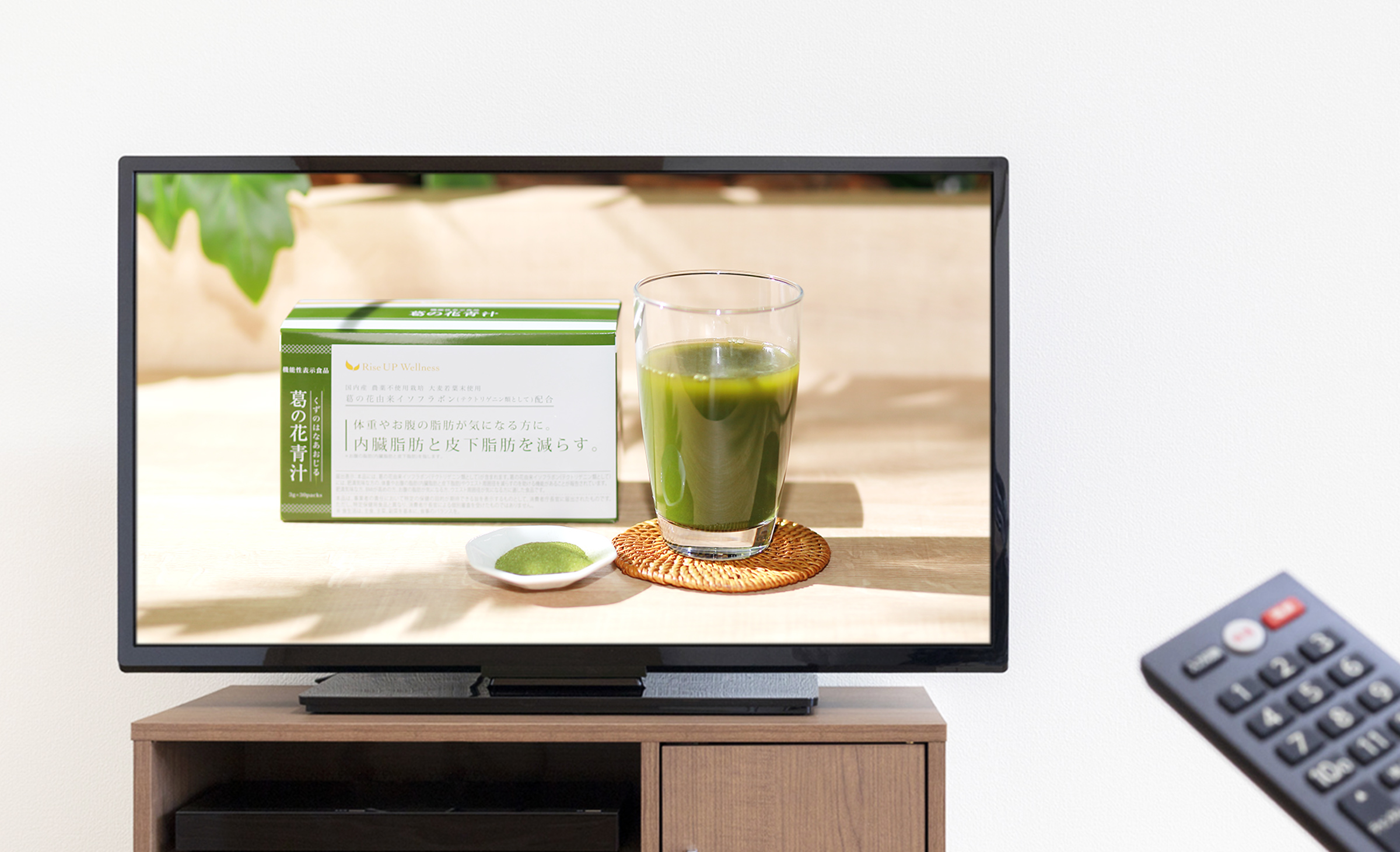 Health & BeautyCare TV Shop
We convey the appeal of our unique products to consumers through television.
Our staff appear on QVC's 24-hour live TV shopping channel, and our products have sold out for seven times in a row since first appearing.
Our products have also been featured on the Megami Marche program on Nippon TV and garnered acclaim.
We promote our products through a variety of programs, showing consumers how fun and exciting they are.