This is our global color contact lens brand, offered in Japan, China, and Taiwan and jointly developed with our partners.
In Japan, we are featured in the Rakuten rankings, and at the Taiwan Watsons HWB Awards (*1), we were honored with a prize (*2). We have garnered acclaim around the world.
*1: This award is given by Watsons, a drugstore chain with 3,600 shops in 11 countries in Asia, including China, Hong Kong, Taiwan, Singapore, and Thailand.
*2: 2017 Color Contact Lens Category, Bestseller Award
2018 Color Contact Lens Category, Bestseller Award
Contact Lens Category, Bestseller Award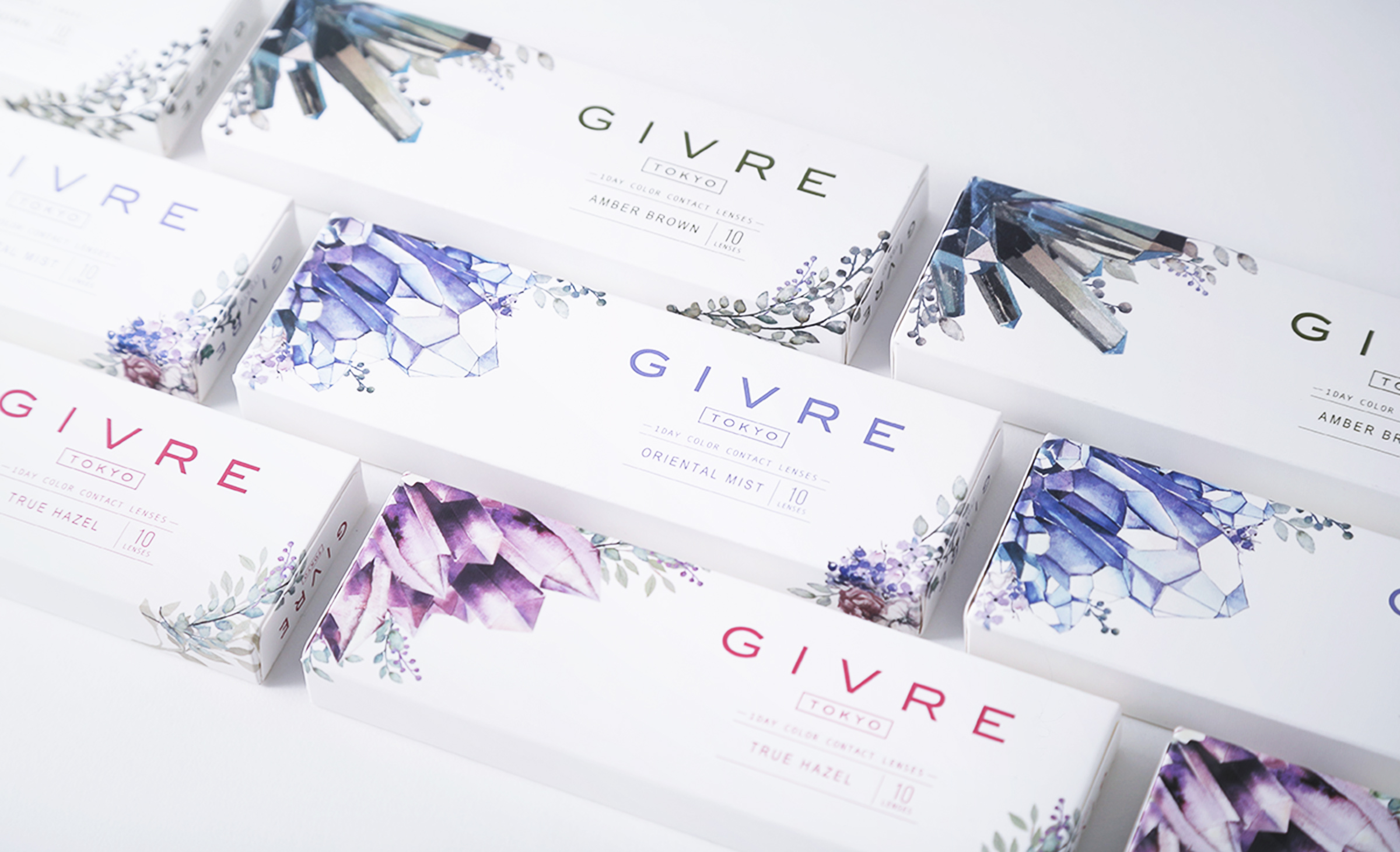 GIVRE
"Givre" refers to silver frost in French.
When it descends on trees and flowers, it crystallizes them.
Just as the unassuming trees become dazzling when bathed in ice,
we lend mature, sophisticated charm to people's eyes.
Our lens designs are delicate and refined, like a crystalline flower.
Perfect for the discerning adult who wants to express themselves with a natural but distinguished look.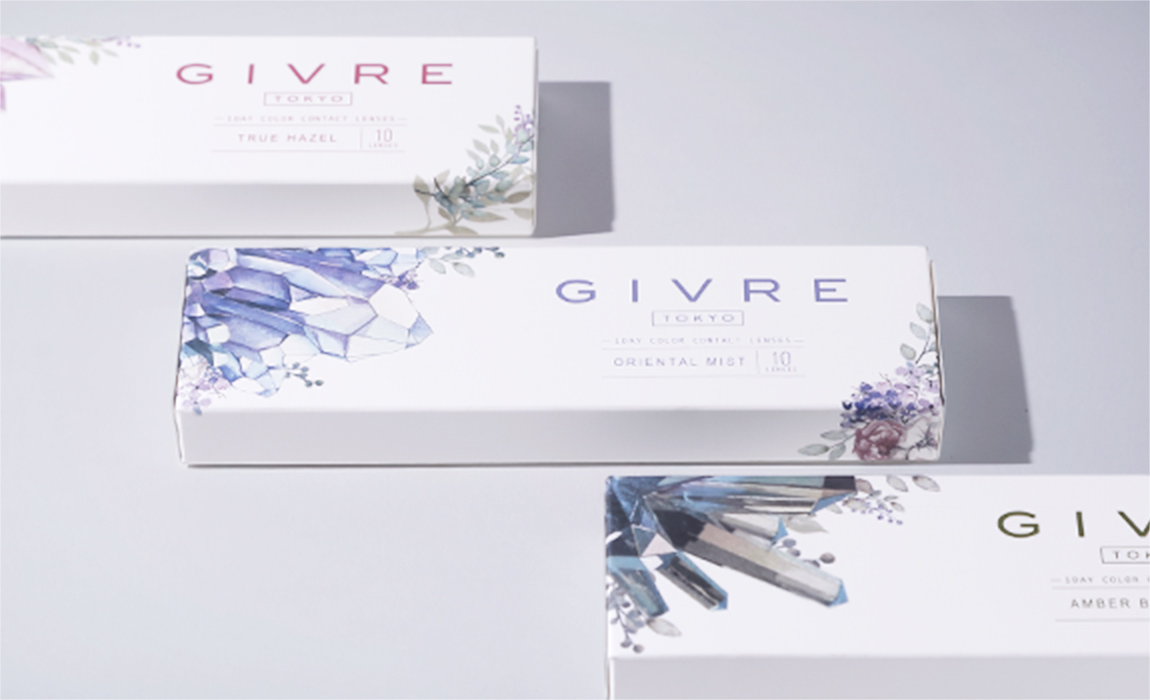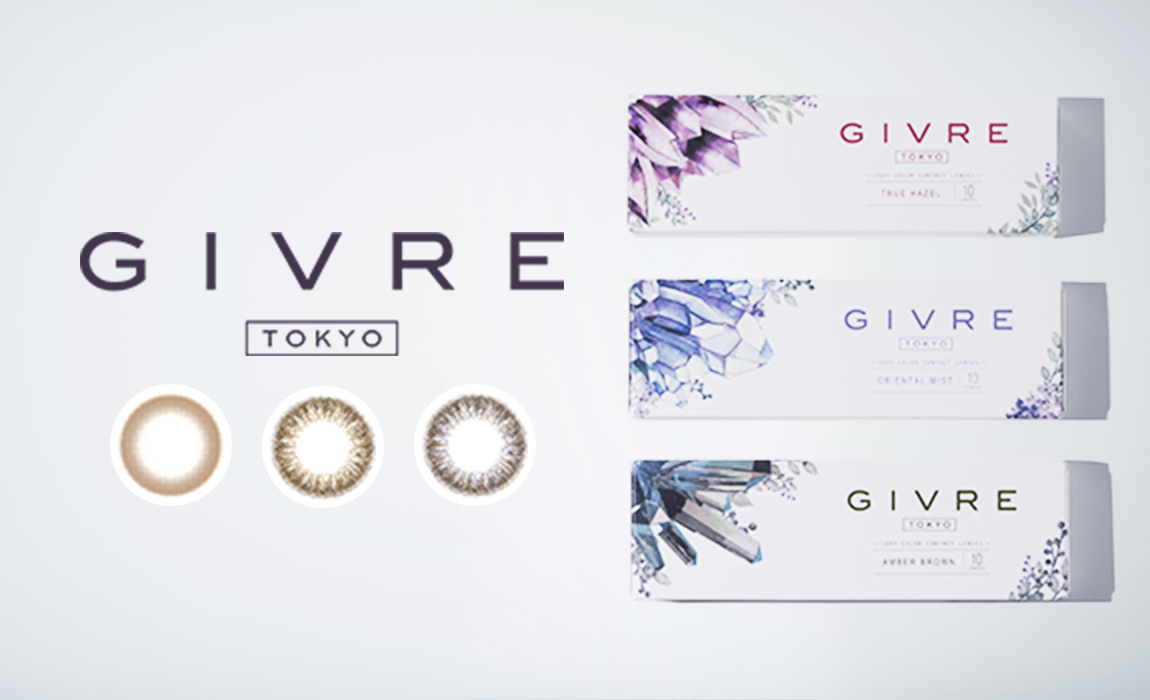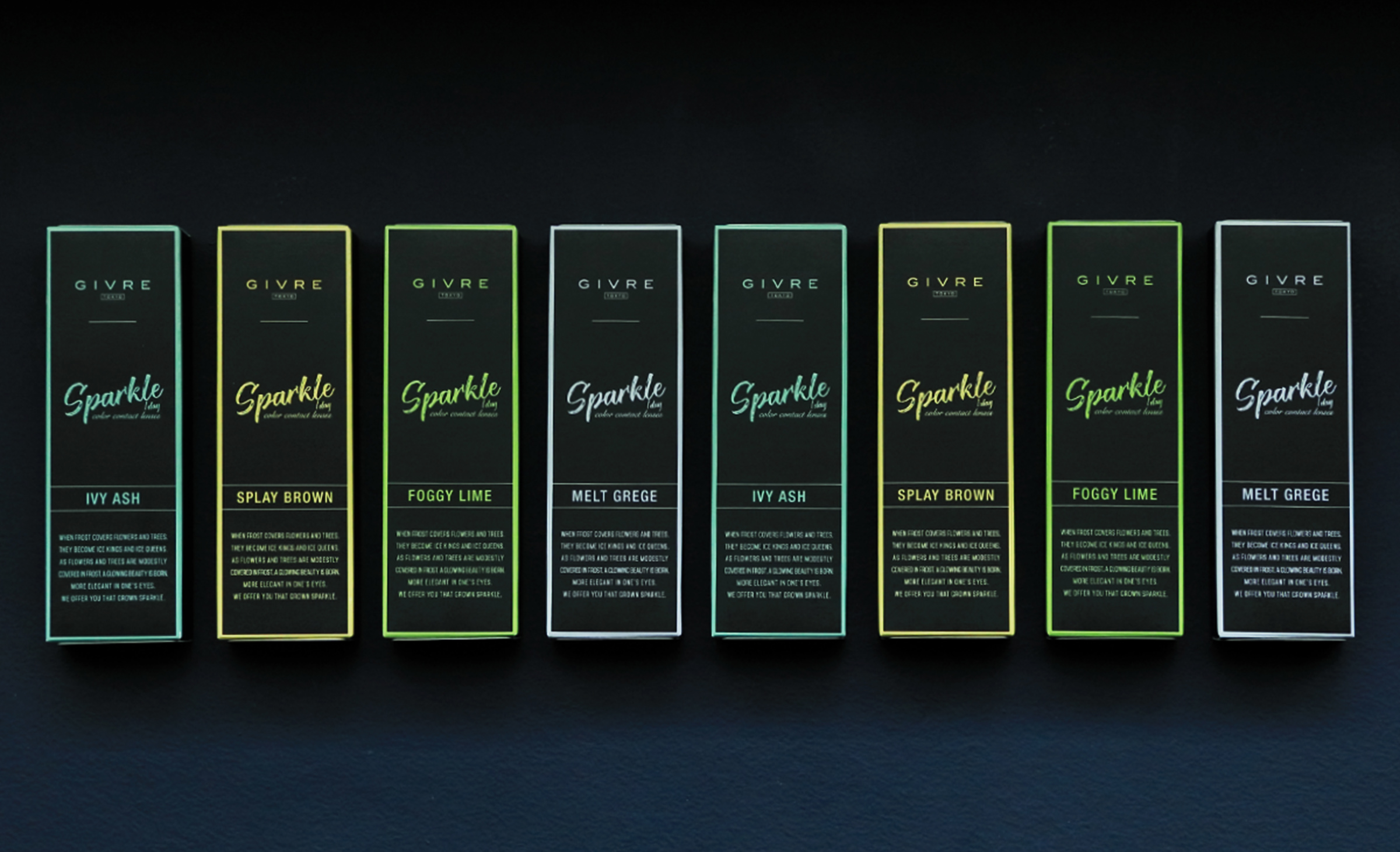 GIVRE Sparkle
The new GIVRE line launched in April 2019.
It is offered in a total of four colors: three colors + one web-exclusive color.
Spice up the everyday and break your routine.
Don't simply follow trends, but express yourself with the ultimate in refinement.
A moderate diameter ensures an elegant lens that looks natural but gives off a clear impression.
By combining the latest trends in cosmetics with a culturally-relevant approach, we allow the user to achieve their ideal, new self.