[Sleep * Skin] is a "Food with functional claims", a nutritive aliment aiming at alleviating the dryness of the skin.
With people living to 100 years of age and older, sleep remains pivotal in ensuring a healthy and long life.
Yet in today's day and age of constant complexity and change, it has become increasingly difficult to get enough high quality sleep.
This supplement is developed around growth hormone, which is essential in anti-aging and is secreted at the highest level while we sleep. It reduces fatigue and ensures wakefulness the next day.
This helps you maintain beauty and health for the long term.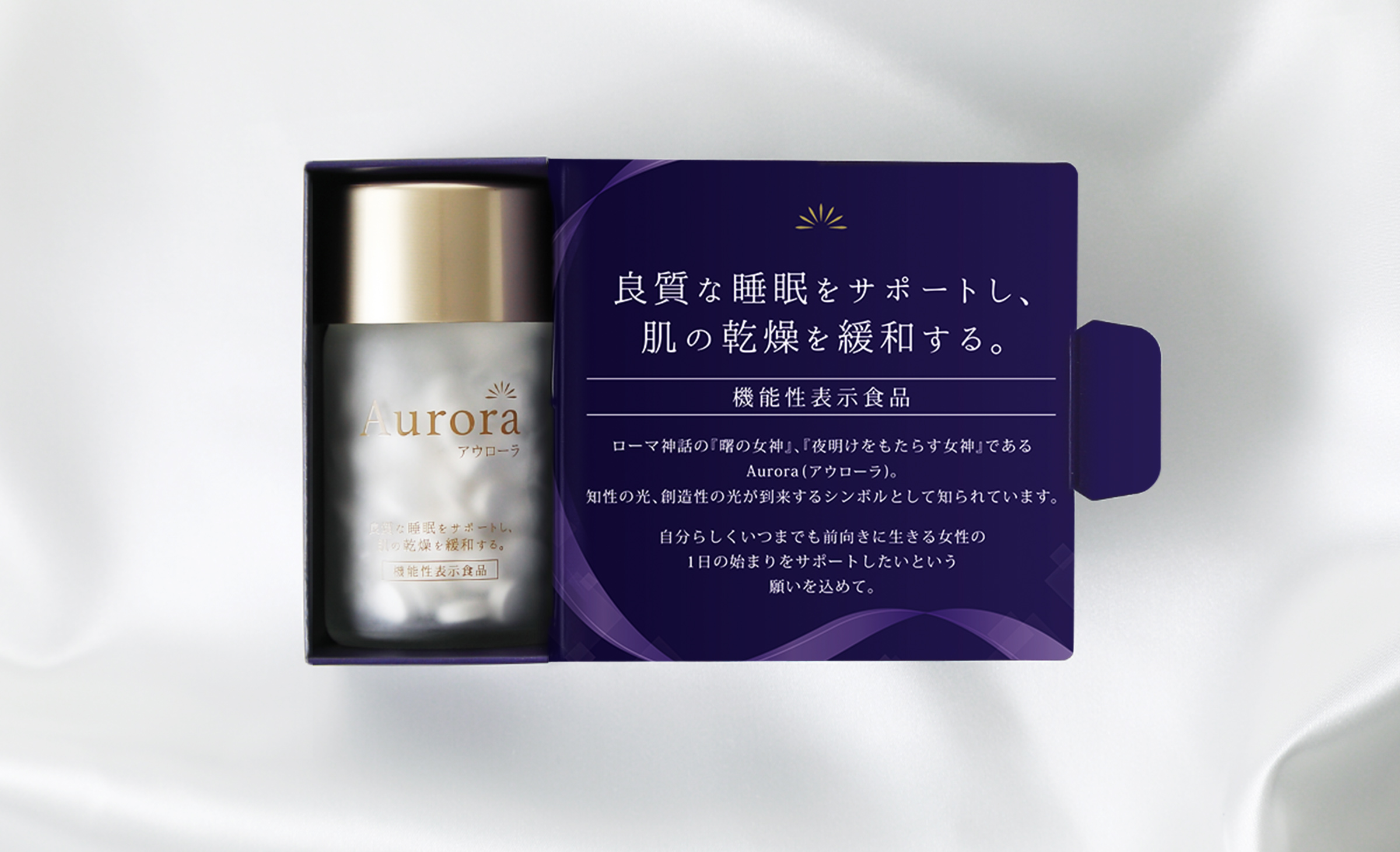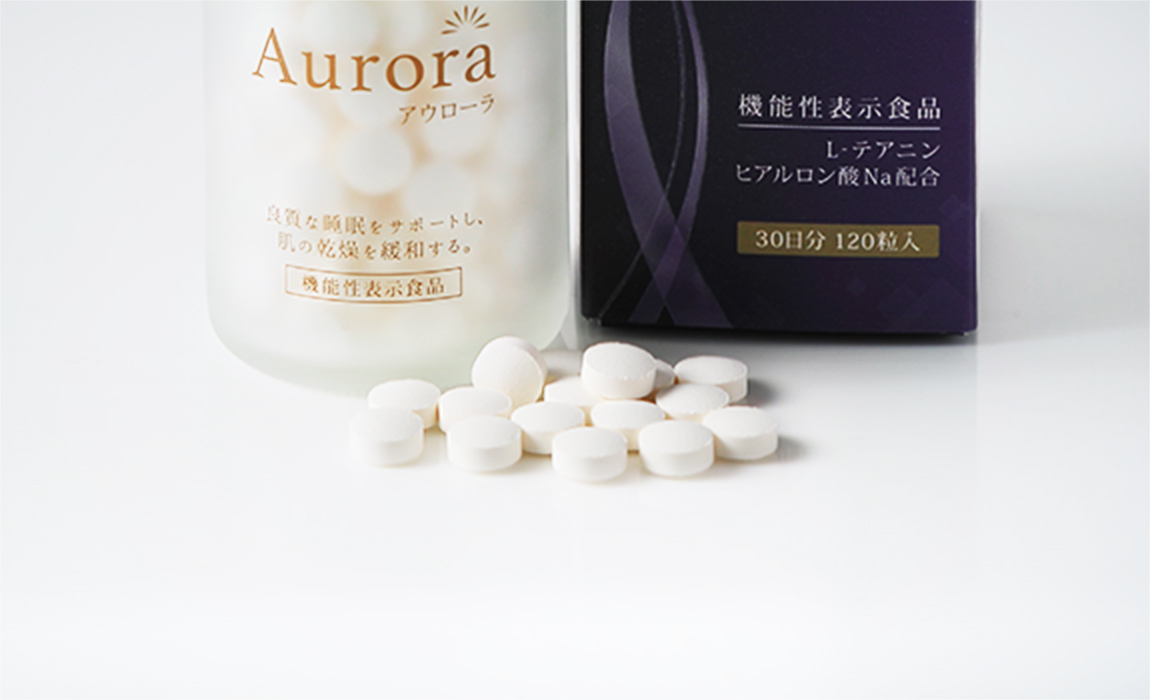 Aurora
The active ingredient L-Theanine fosters better quality sleep at night (reducing fatigue and drowsiness in the morning), while sodium hyaluronate supports moisture retention and prevents skin dryness.
Compared to traditional hyaluronic acid preparations, the mean molecular weight of this low-molecular hyaluronic acid is approximately 2,000, offering faster absorption.